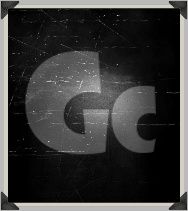 Interested in submitting a guest post?

If you would like to contribute an article or lesson to Guitar Chalk you can get in touch with me and submit your idea to the email address listed below.

If you have something already written, feel free to send that, but if you simply want to pitch an idea, that is perfectly fine as well.

At this point, exclusivity is required for your material, largely due to penalties enforced by Google for sites with duplicate content.

If you submit an article to Guitar Chalk, you can not post it to your own blog, or submit it to any other site. It is however encouraged to include a link to your own blog or website at the top of your post in the following form:

Guest post by John Doe of someblogsomewhere.com.

Topic Guidelines

Guitar Chalk is a site that focuses on issues and topics that are relevant to the modern guitar player as it relates to the following categories:

Learning and Guitar Education
Guitar Gear
Cultural and Music Related
Common Problems and Solutions
Your post should address one of those four issues in one of the following forms:
Article
Article including a Video
List Post
Instructive Lesson Format - Text based
Instructive Lesson Format - Picture based
Any combination of the two options will work, for example, you could submit a
list post
with a topic that falls under the category of
learning and guitar education
.
Any questions or submissions can be sent to the following email address:
admin@guitarchalk.com
.