How much does the PRS Silver Sky Cost? (price guide)
The John Mayer-inspired PRS Silvery Sky (which looks exactly like a you-know-what from you-know-where) currently retails for $2,749.00 on Sweetwater. It's cheaper than the mainline PRS models, but more expensive than the SE version. Full price guide below.
The PRS Silver Sky is one of the more interesting lines that PRS has put out in recent memory.
After John Mayer had his unceremonious breakup with Fender, he went to PRS and started with a customized take on their Super Eagle. Though it wasn't long before they put out the Silver Sky, which was essentially his signature model, designed to look exactly like a Stratocaster. However, the PRS headstock signature PRS bird inlays were both left in the design.
It's popular these days. So how much do you have to dish out to get one new?
The price in the summary box above is updated daily from Sweetwater, so it should be 100 percent accurate.
We'll cover some additional pricing tools and some price comparisons from multiple retailers.
* Keep in mind this pricing is for the John Mayer signature and not the Limited Edition or SE version.
Read more: Fender Stratocaster VS PRS Silver Sky
Our price guides are updated automatically in real-time or daily. Keep in mind these are not reviews, recommendations, or rankings. Instead, they are tools and references for those already interested in the product at hand - the PRS Silvery Sky, in this case. Also note that we use partner links with Sweetwater and other retailers to support our site and keep everything ad free. If you want to help us, buying gear through our orange buttons is the best way to do so.
PRS Silver Sky Price on Sweetwater (Mayer Signature)
Sweetwater is sort of the scale by which we measure market value. They tend to keep prices right on par without going too high or too low. For those looking to buy the Silver Sky new, Sweetwater is a pretty good indicator of what you can expect to pay.
As you can probably tell, there are a lot of colors to choose from, even more than what we've displayed here.
Sweetwater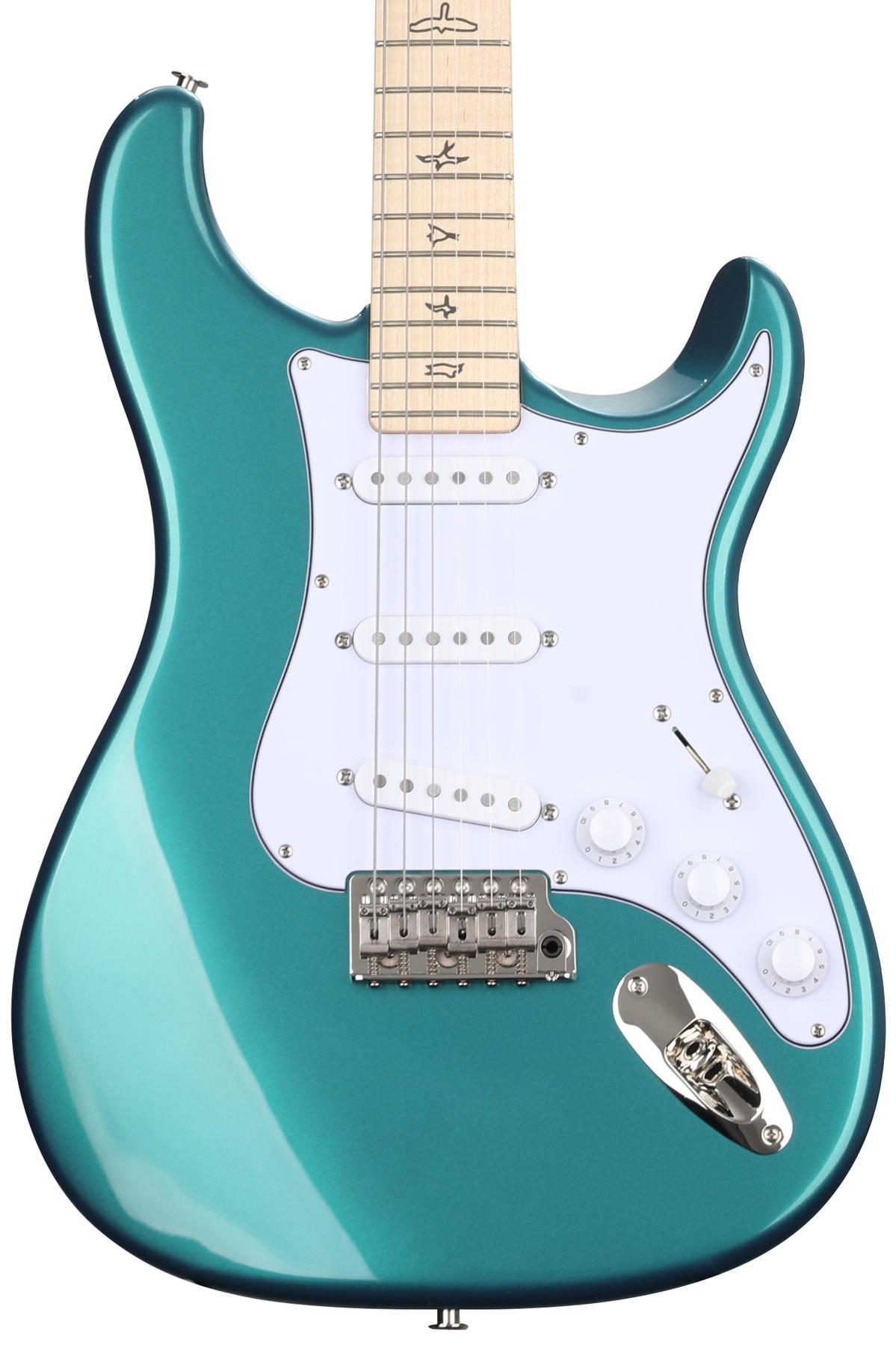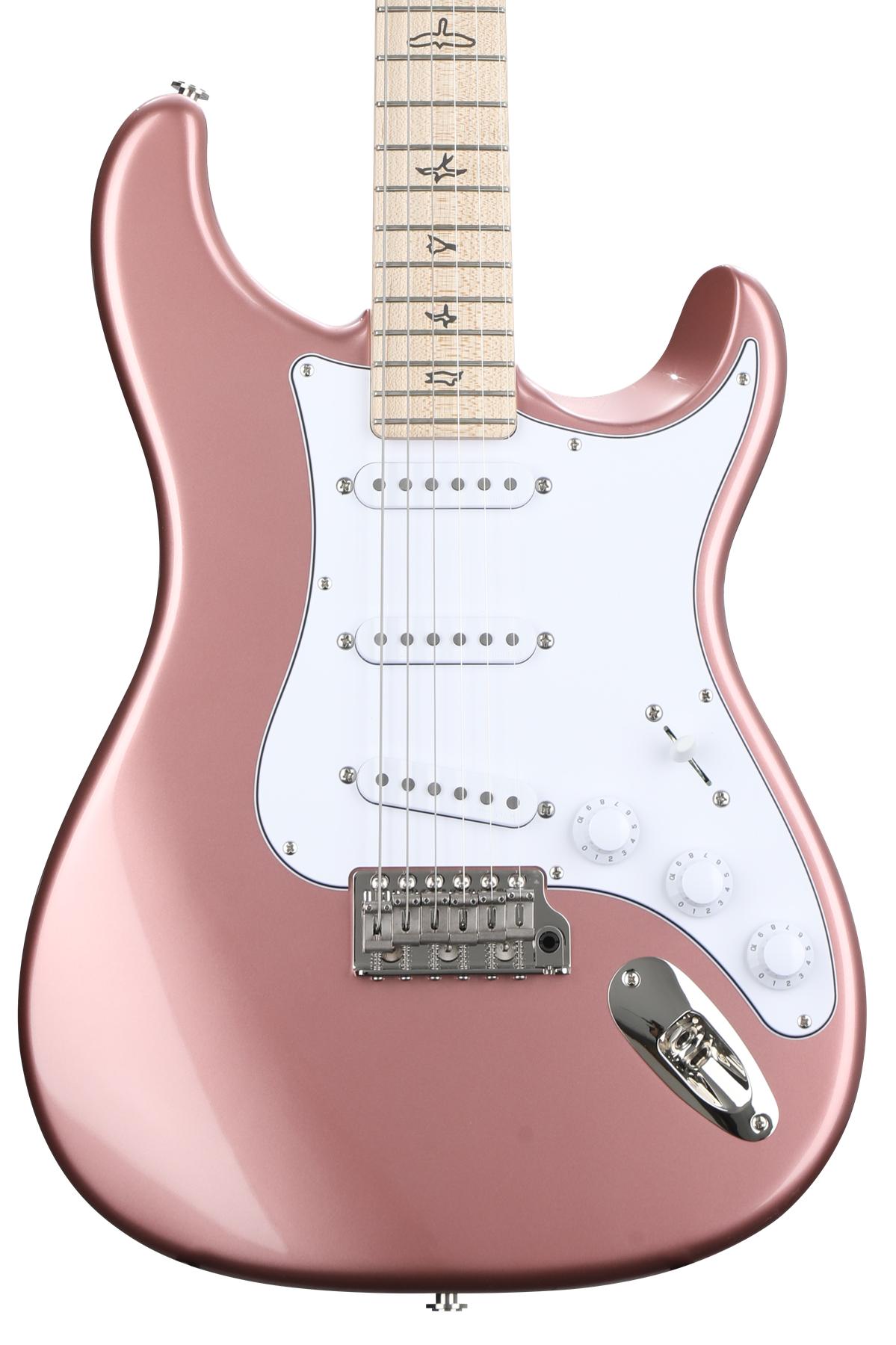 Additional Vendors
Most larger vendors carry the Silver Sky (the mainline and SE versions), though keep in mind we don't have the ability to show Guitar Center or Musician's Friend pricing yet, but the Silver Sky should be available through them as well.
as of December 2, 2023 11:33 pm
as of December 2, 2023 11:33 pm
Price Alert Sign Up (based on Sweetwater retail)
Even when pricing is going up, certain versions of a guitar like the Silver Sky will see price drops. Different colors, older versions (after yearly releases) or even the main title will be discounted at different times.
You can use the price alert tool to sign up via email and get notified when and if the price of the Silver Sky drops.
We'd recommend between a 10-20 percent target, but it can be set anywhere.
Create an alert and we'll let you know when the price drops.
Set price alert for PRS Silver Sky Electric Guitar - Midnight Rose with Maple Fingerboard - $2,749.00
PRS Silver Sky Price Changes (based on Sweetwater retail)
If you only see one bullet point in the graph, it just means we haven't had the graph posted long enough to record changes. It starts tracking when we publish the page, so you might need to give it some time to populate. It'll just give you a snapshot of where things have been trending.
Price History for PRS Silver Sky Electric Guitar - Midnight Rose with Maple Fingerboard
Statistics
| | | |
| --- | --- | --- |
| Current Price | $2,749.00 | December 2, 2023 |
| Highest Price | $2,749.00 | June 3, 2023 |
| Lowest Price | $2,649.00 | September 9, 2022 |
Since September 9, 2022
Last price changes
| | |
| --- | --- |
| $2,749.00 | June 3, 2023 |
| $2,649.00 | September 9, 2022 |
Used Pricing on Reverb
We can't pull from Reverb's database for the above pricing tables, so we give them their own section. Plus, Reverb is the biggest used market and typically has the best prices, so we like highlighting their inventory.
This price updates daily, and includes the number of used options currently available on Reverb. Note that this price is the lowest of all Silver Skys available.
Alternatives to the Silver Sky
As mentioned, there are three different versions of the Silver Sky:
The Mayer Signature (the one this price guide follows)
The SE
The Limited Edition
In terms of expense, the Mayer Signature is the happy medium between the SE and LE versions.
The SE is a much cheaper option, partly because it's manufactured overseas. Since the Limited Edition is harder to come by, we've left that one out of this page.
Some other obvious alternatives would be the Fender and Squier Strats.
Read more: Best Fender Stratocasters
Conclusion
The Silver Sky is more expensive than most versions of the Fender Stratocaster, but a lot of players - including Mayer - swear by the design and the uniqueness of the instrument.
If you've already decided that's the way you want to go, keep this price guide on hand and check back for changes.
For those with questions about the PRS Silver Sky price, or our pricing tools, hit the comments section below and we'll help out.
See you then.
Related Articles