This page allows you to compare all of the Seymour Duncan pickups in our database.
While we don't have every Seymour Duncan pickup on the market, we do have the most popular humbuckers and single coil options and will add to them as we go. Use the search bar or browse through the pages and use the compare buttons to see more details. You can also click on the product name to checkout its page which has additional info and pricing tools.
Note that pricing for each pickup is updated live in real-time, based on Sweetwater retail.
Current Pricing for the Five Most Popular Seymour Duncan Humbucker Sets
This table displays pricing for the five most popular Seymour Duncan pickup sets, according to Sweetwater. Currently they are all humbucker sets, since single coil pickups are typically limited to just Strats and Telecasters. Prices are current as of Tue, December 5th, 2023.
Note that all of these prices are based on active Sweetwater retail and are subject to change. If you want to see pricing from multiple vendors for a particular pickup, click on the link in the table and that will take you to the product page with additional pricing tools.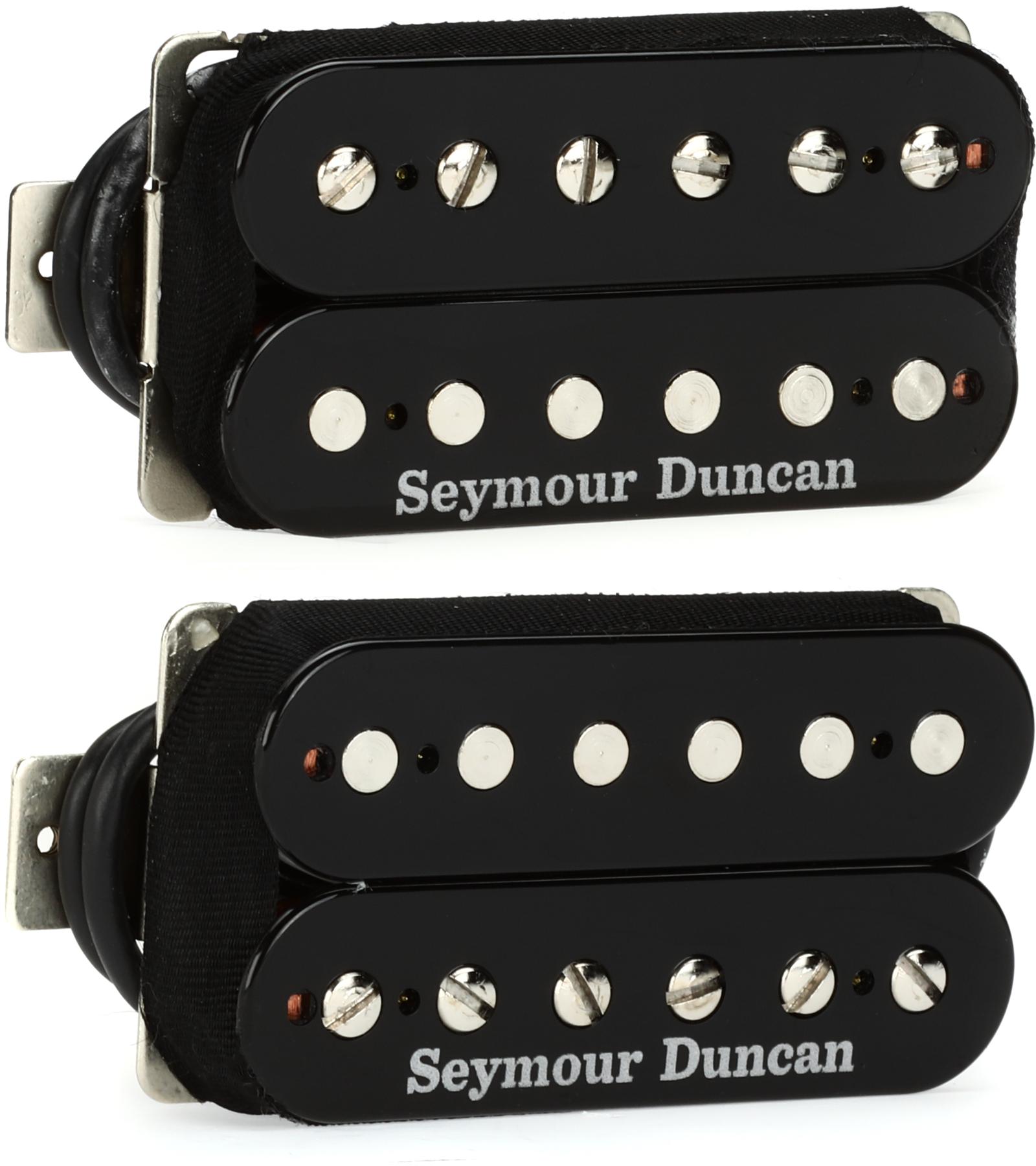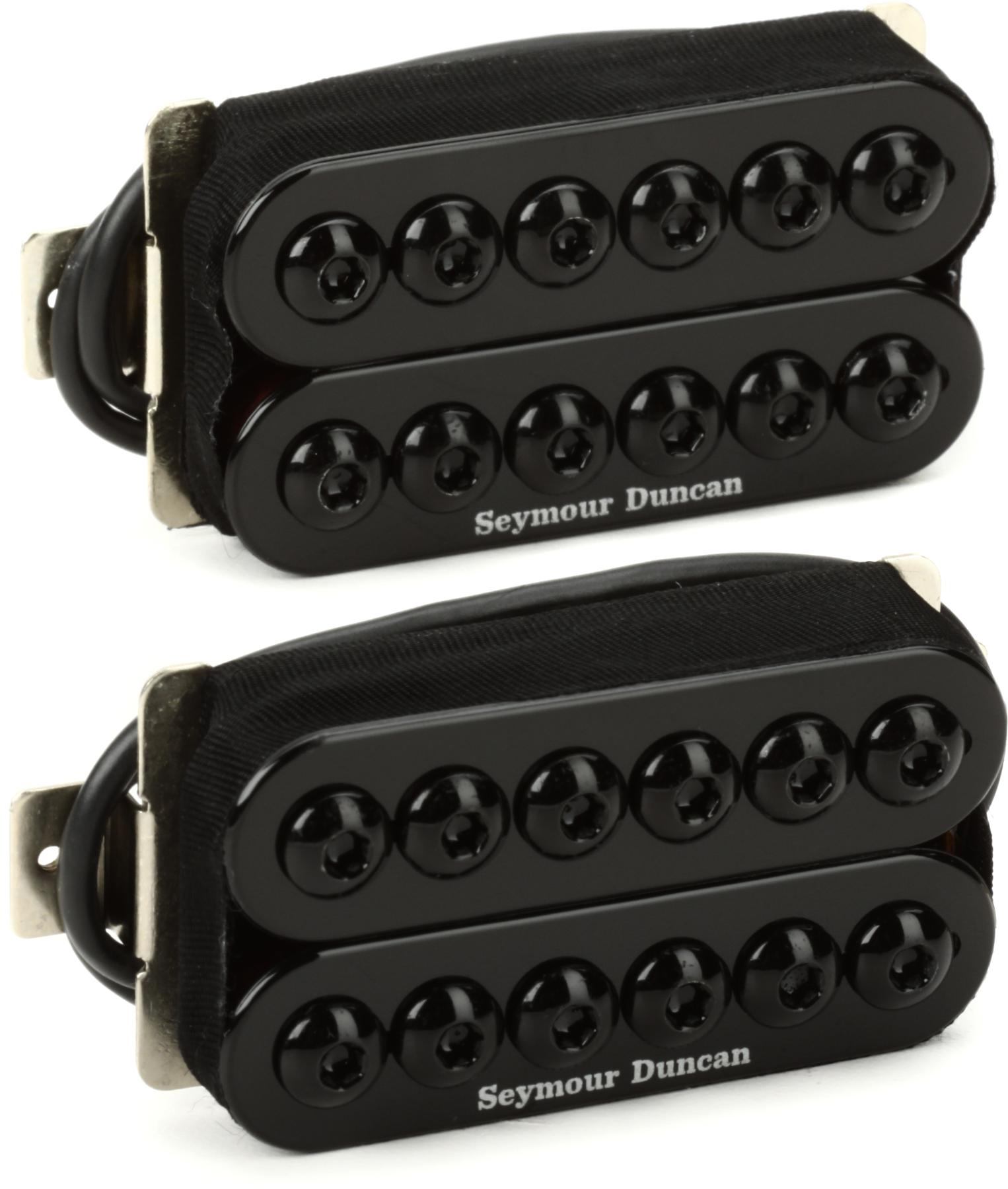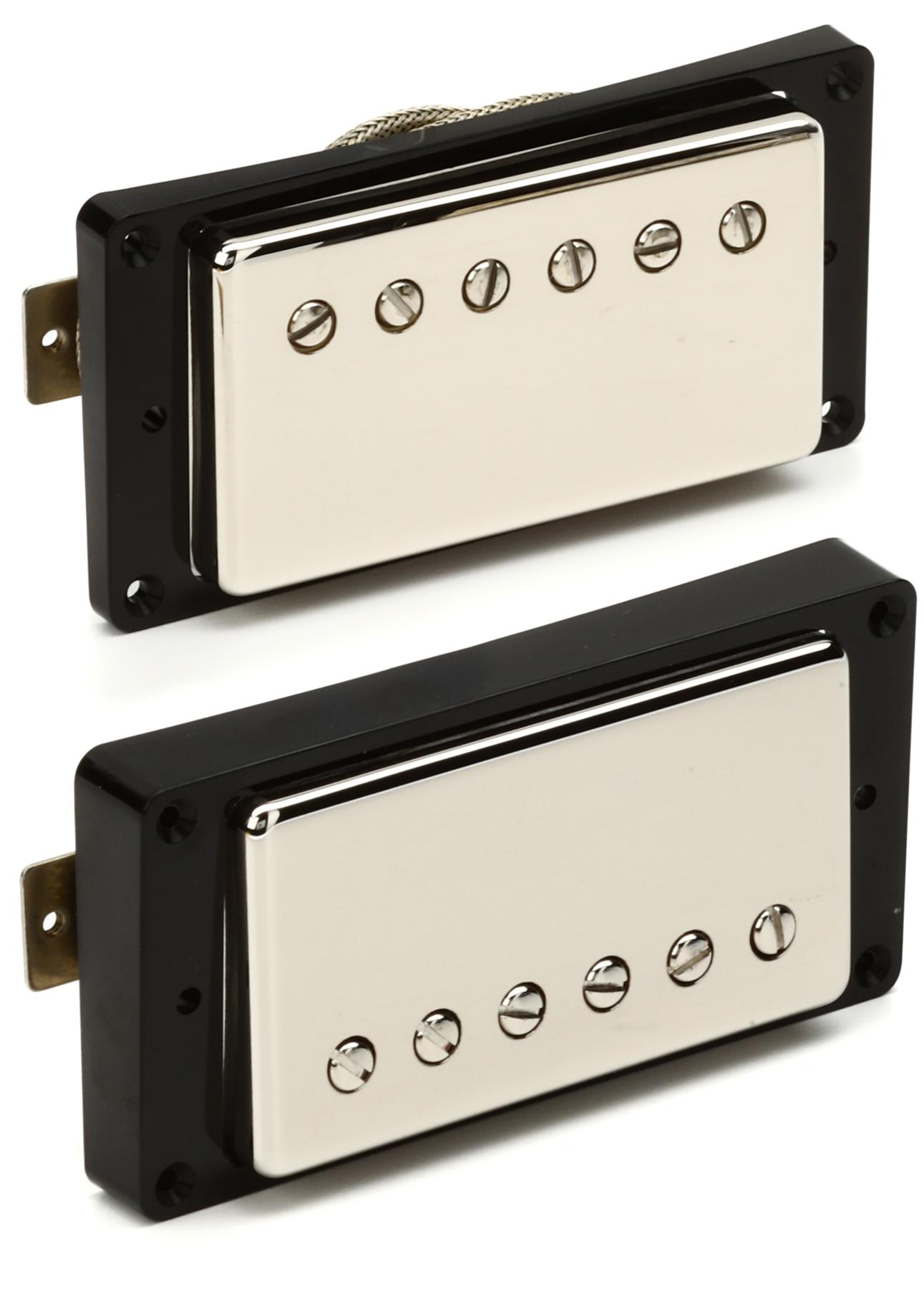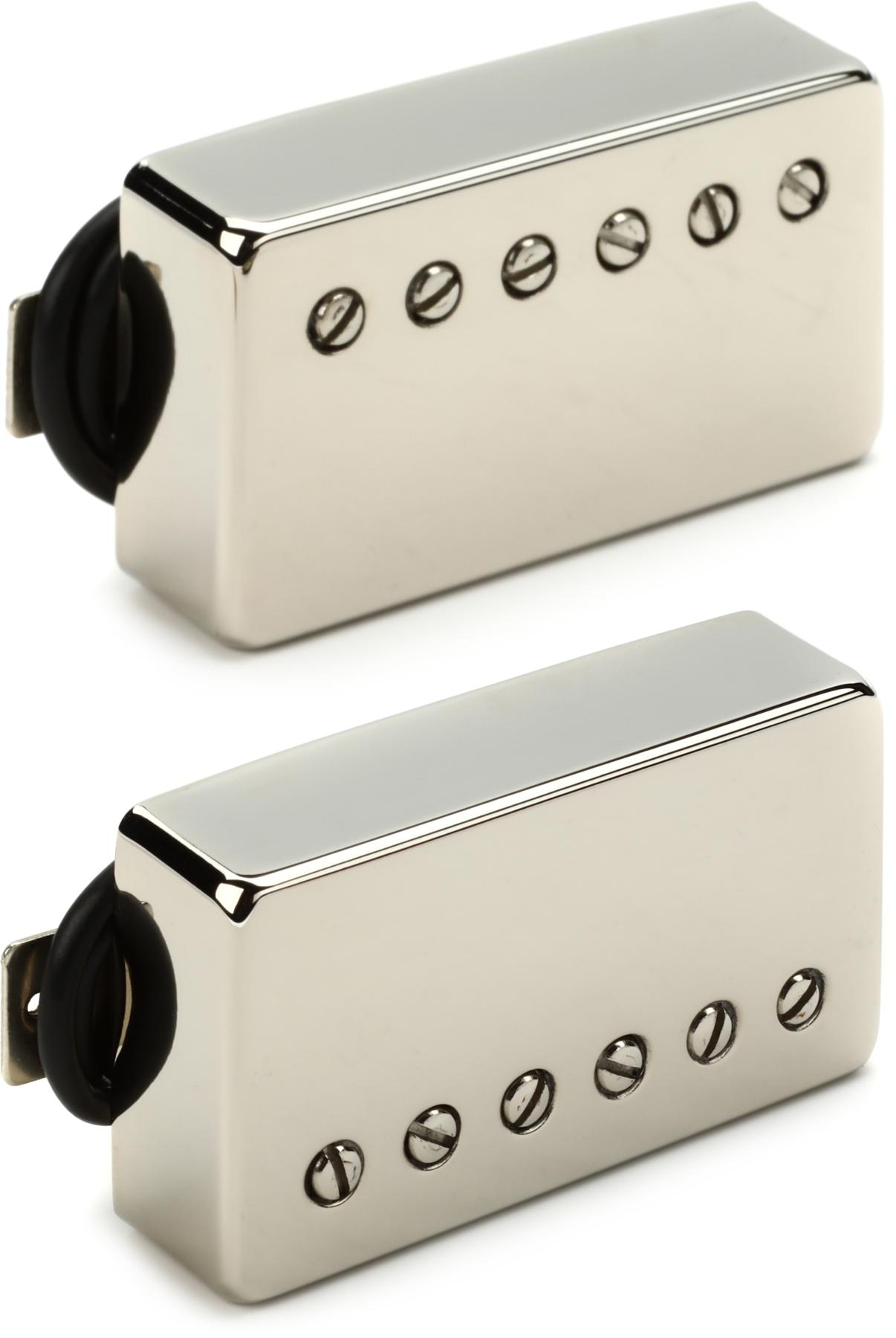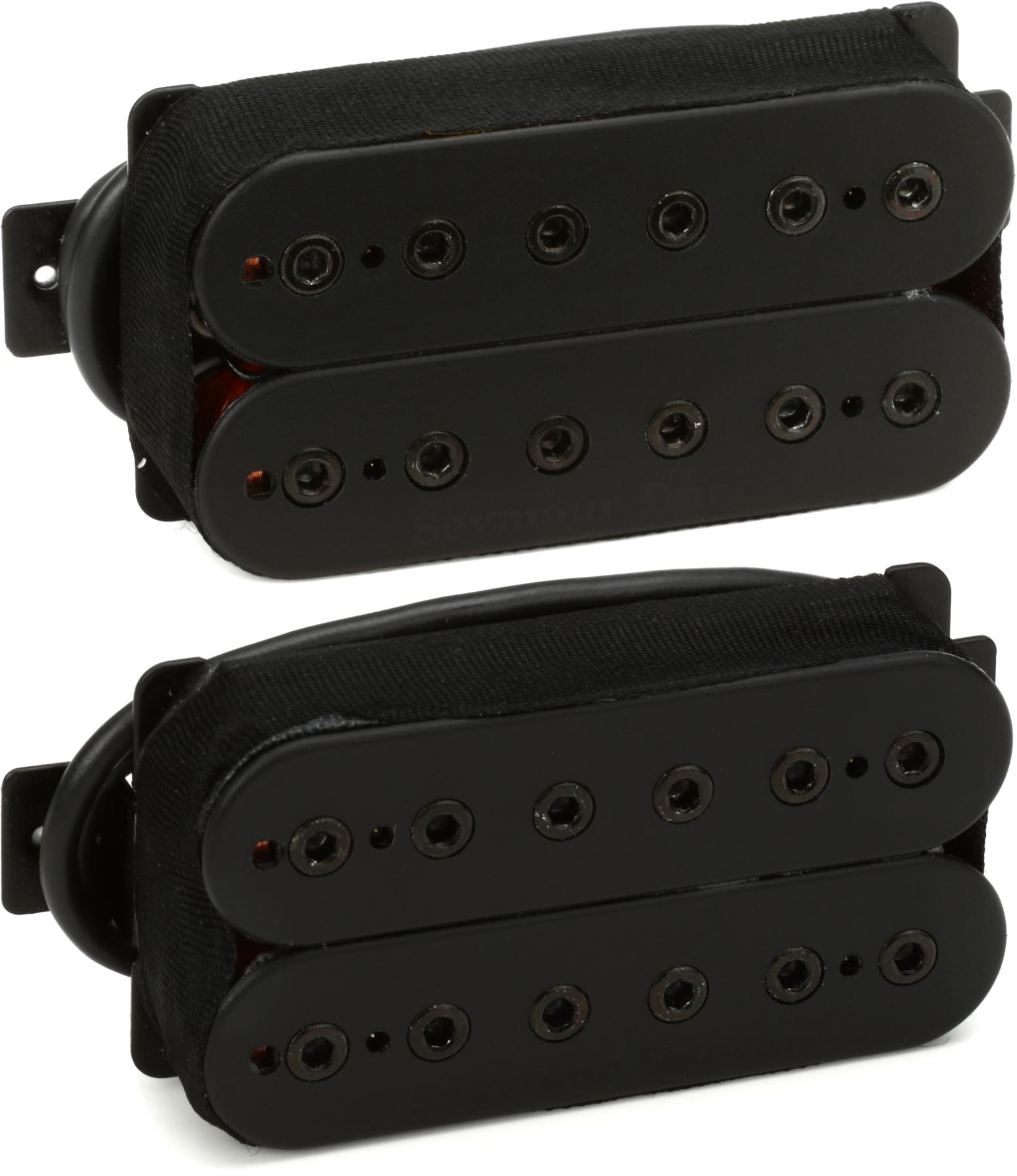 Types of Seymour Duncan Pickups
Humbuckers are by far the most popular type of Seymour Duncan pickup, as we've already mentioned. As with most pickups, they come in three forms:
Humbucker (dual coil)
Single coil rails (packs of three for Stratocasters)
Single coil Telecaster sets
Typically it'll make more sense to compare single coils to other single coils and humbuckers to other humbuckers, unless you have a guitar that uses both. For example, some of the Ibanez Prestige electric guitars have two humbuckers, with one single coil rail in the middle.
If you want to mix and match, you can always buy one pickup from a set, instead of the entire set.
Most Seymour Duncan pickups are also rated for neck, middle, or bridge positioning.
Which Seymour Duncan pickup is the best?
We'd recommend most of the humbucker sets, though the Invader is our personal favorite, for the tone quality and the value you get (it's fairly cheap). If you want a less aggressive pickup, the Pearly Gates set is another great choice, though it's typically more expensive than the Invader.
We've covered a best-of list of Seymour Duncan pickup recommendations here:
Read more: Best Seymour Duncan pickups
What about pickup output and resistance info?
We don't typically track that data when we put pickups in our database, though Seymour Duncan has a helpful chart that gets into these more nuanced technical details and covers more pickups.
Read more: Seymour Duncan's comparison chart
Are you going to add more pickups to this page?
Yes - although it takes time, since we add each product manually.
We're consistently adding gear to our database, including Seymour Duncan pickups. Currently we're focusing on the most popular options, but we'll expand this page as we go.
Conclusion
Use this table to compare Seymour Duncan pickups and to check pricing.
Keep in mind our pricing is updated live, so you'll always have the most updated information. If you want more technical details, check the Seymour Duncan blog post we linked to above.
If you have questions, feel free to drop those in the comments section below and we'll chat about it.
Related Articles