How much does the Strymon Iridium Cost?
The Strymon Iridium preamp and cab simulator has consistently retailed around $400. Currently, its exact price is $399.00. Used units typically drop around 15 to 25 percent lower.
The Strymon Iridium is a preamp and cab simulator, designed for electric guitar rigs that want to go without a large-form physical amplifier. It has a direct headphone out for monitoring and a gain channel with a single preset. Since its release, the Iridium has been one of Strymon's more popular pedals.
This page is simply a price guitar with tools showing you multiple retailers and price tools so you can look for a deal for the Iridium.
Note that this is not a review or ranking, but a resource for those that are already interested in the Strymon Iridium.
If you decide to buy, consider using our partner links (usually an orange button), which helps us out at no extra cost to you. Thanks for your continued support.
Strymon Iridium Sweetwater Price
We'd consider Sweetwater the most accurate representation of a guitar pedal's market value. They don't tend to offer discounts. However, they also aren't going to run up the price.
For the Iridium, they usually offer a black and white version, which should both be the same price.
Sweetwater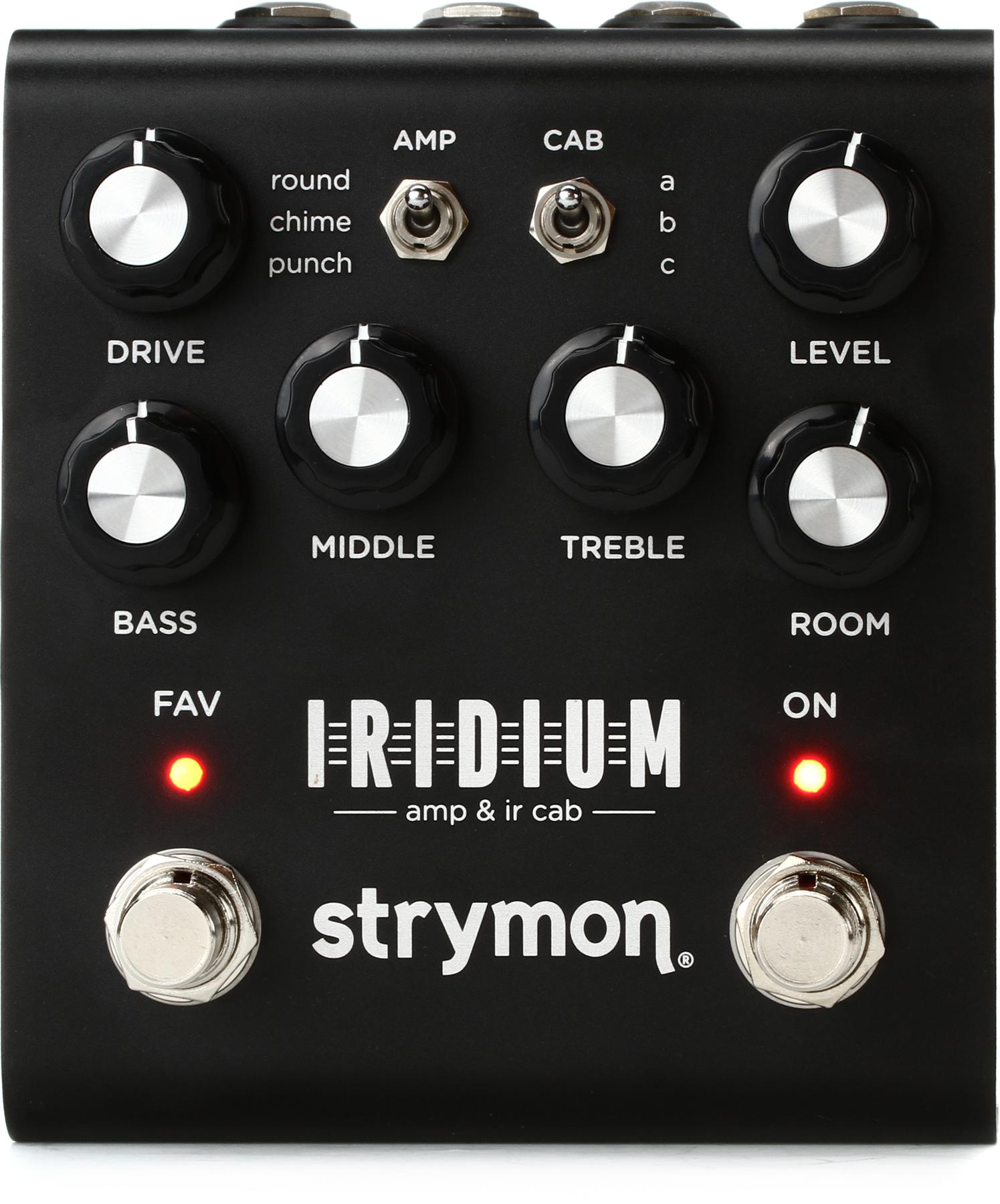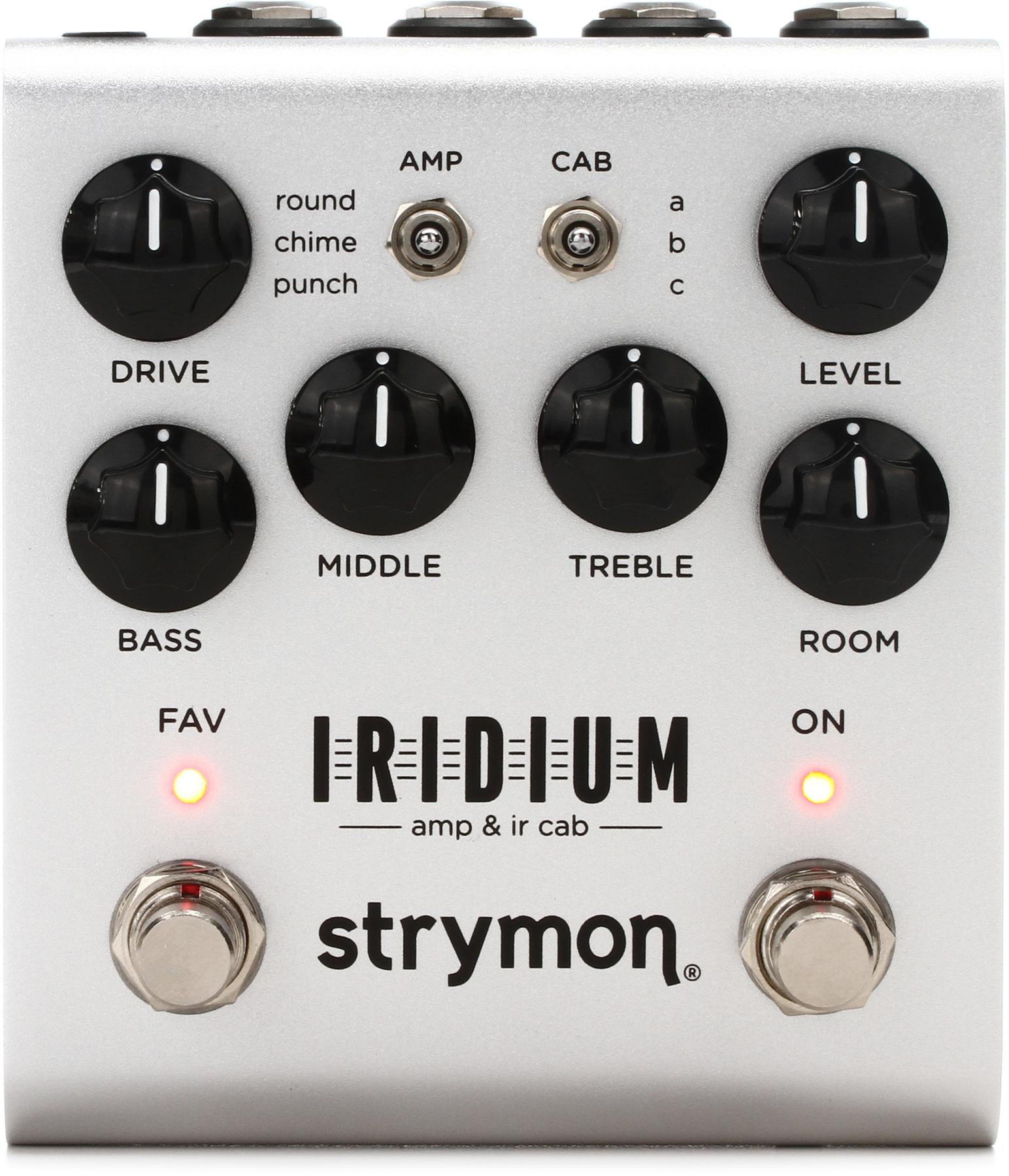 Pricing from Additional Vendors
Amazon, eBay, Samash, and others carry the Strymon Iridium, though most are consistently around the same price points. Since we don't have agreements with Guitar Center or Musician's Friend, we can't include those in the table, though we've included links to searches for the Iridium on each site below the table.
$399.00
in stock
29 new from $395.01
2 used from $369.95
as of December 2, 2023 7:24 am
Strangely, neither Guitar Center nor Musician's Friend carry the Iridium new. You'll just have used options to work with, at least at the time of publishing this page.
Price Alert Sign Up (based on Sweetwater retail)
This tools lets you sign up for an alert once the Iridium reaches a certain price point. Keep in mind:
We haven't seen the Iridium budge from $400, outside of used options we've mentioned. By the time you're reading this that may have changed, but the Iridium isn't one we'd expect to drop much, if at all.
Create an alert and we'll let you know when the price drops.
Set price alert for Strymon Iridium Amp & IR Cab Pedal - $399.00
Strymon Iridium Price History (based on Sweetwater retail)
This graph tracks and plots the Iridium price history as it changes. If there's only one bullet point, that simply means the price has not changed since we published this page. Note that it's based on the Sweetwater retail price.
Price History for Strymon Iridium Amp & IR Cab Pedal
Statistics
| | | |
| --- | --- | --- |
| Current Price | $399.00 | December 1, 2023 |
| Highest Price | $399.00 | June 21, 2022 |
| Lowest Price | $399.00 | June 21, 2022 |
Since June 21, 2022
Reverb Used Pricing Summary
Reverb has their database and product system set up differently than the other retailers we listed, which means we have to list their pricing separately. The amount below shows the number of used units available and the lowest price among them, which both update daily (not in real-time like the other tools). Still, it's giving you a pretty reliable indicator of what price you can expect in the used market.
Conclusion
The Strymon Iridium is one of the most popular preamp and IR cab simulators on the market, with a cost that reflects its popularity. Check back to this page to see if the price changes or fluctuates, but we'd expect for this pedal to hold its value and - if anything - go higher in the years to come.
If you have questions or thoughts about the Strymon Iridium, drop them in the comments section below.
We'll see you there.
Related Articles