How much does the Behringer X32 Cost?
Usually between $1500 and $3200
There are actually three versions of the Behringer X32 - the regular large-form, Compact, and Rack version. All four are priced differently, though retail usually runs between $1500 and $3200, depending on the retailer and market conditions.
The Behringer X32 digital mixing board comes in three variations, with surprisingly significant price differences between them. Which one you get will depend on a number of factors, primarily the amount of space you have to work with. Note that all three have 40 channels.
Full X32
Compact X32
Rack X32
We'll go over the Behringer X32 price covering all three of these versions, and provide live pricing tools along the way. Used options will be covered as well.
Note that we recommend products both from retailers we partner with and some we don't. Our partners help to keep this site going and keep it ad free, while at the same time offering you a convenient way to shop for gear, which costs you nothing extra and doesn't effect your shopping experience in any way. If you make a purchase through our links, we appreciate your support.
Behringer X32, Compact, and Rack Price on Sweetwater
Sweetwater carries all three of these mixers, spanning nearly a $1300 price difference between the Rack version and the full X32, where the Rack is the cheapest.
Sweetwater is typically the most reliable barometer for a "par for the course" price point. They rarely run prices higher or drop them lower than what the market dictates.
As mentioned, these prices are live and updated in real time.
Sweetwater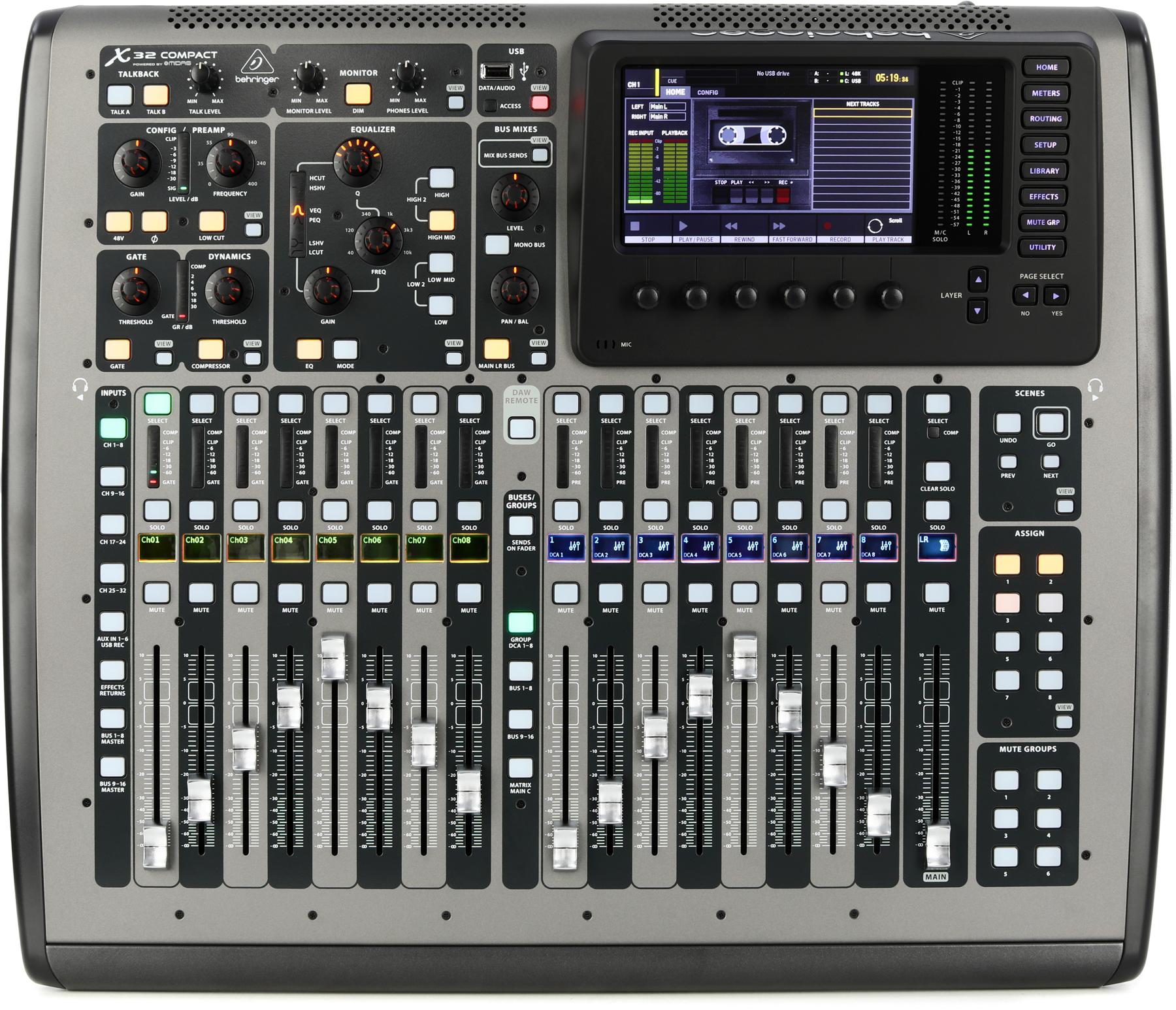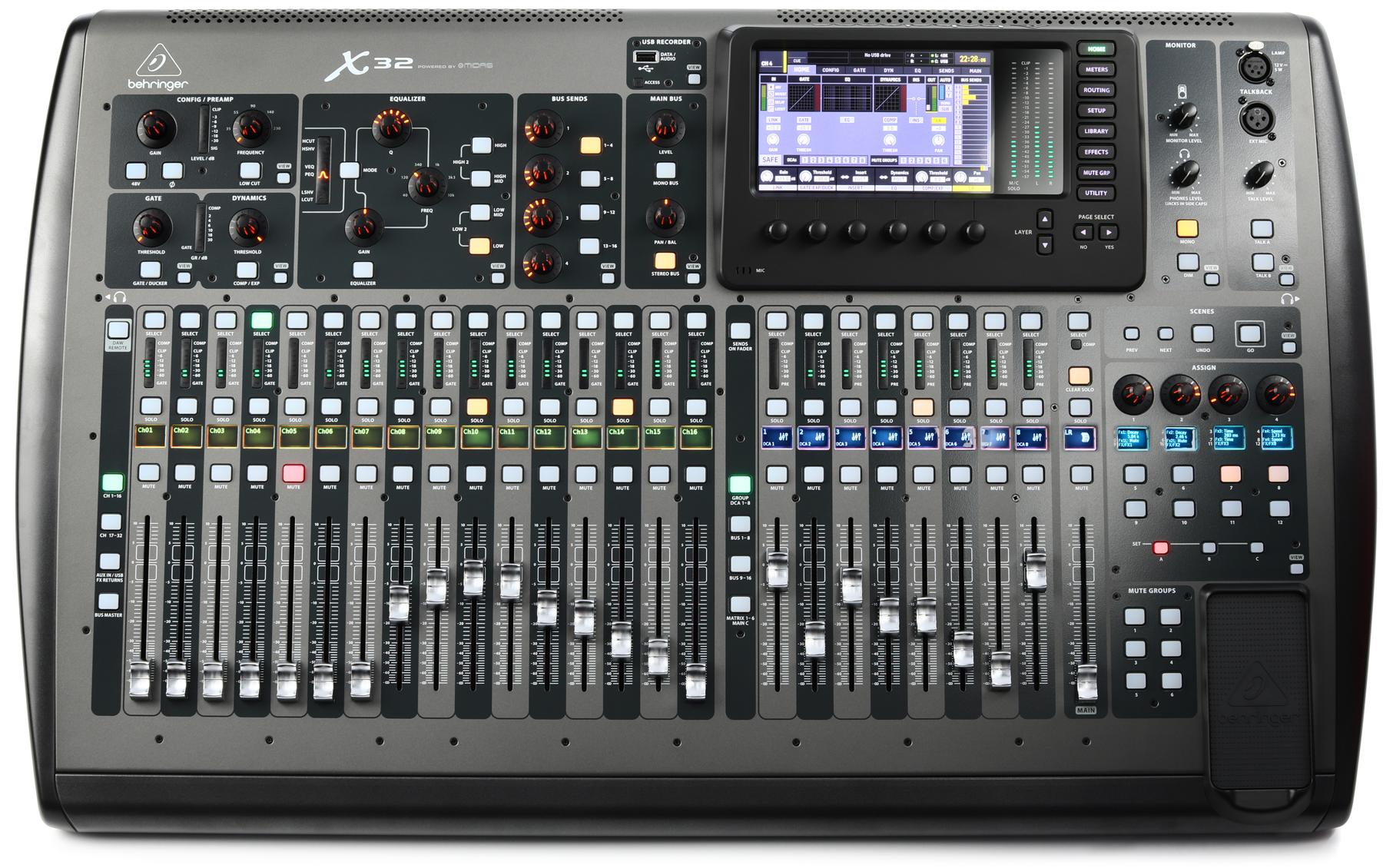 Pricing can change, but we'd expect the difference between each mixer to stay approximately the same. For instance, if the Compact goes up or down five percent, the other two versions will likely follow suit.
Pricing from Additional Vendors
Amazon and eBay also carry these mixers, with eBay providing some pretty significant discounts. This of course depends on when you check and who is selling at the time.
$1,699.00
in stock
12 new from $1,699.00
as of December 2, 2023 9:33 am
$2,299.00
in stock
8 new from $2,299.00
1 used from $2,099.99
as of December 2, 2023 9:33 am
$2,998.98
in stock
11 new from $2,998.98
as of December 2, 2023 9:33 am
If Amazon has used options they'll be listed in the above table. Though note that Amazon's third party sellers - even when selling used products - don't tend to offer discounts as large as places like eBay and Reverb (more on Reverb below).
Price Alert Sign Up (Sweetwater)
This tool lets you sign up for a price update, which follows the Sweetwater retail and will alert you if the X32 (any of them) drop under the price point you set. Note that you need to be logged in to our site to use this tool.
Create an alert and we'll let you know when the price drops.
Set price alert for Behringer X32 Rack 40-channel Rackmount Digital Mixer - $1,699.00
Behringer X32 Price History (Sweetwater)
This graph tracks the price history of the X32, again based on the Sweetwater retail. Graphs that we've put up recently have less data points, so as this article ages you can check back to see pricing changes.
Price History for Behringer X32 Rack 40-channel Rackmount Digital Mixer
Statistics
| | | |
| --- | --- | --- |
| Current Price | $1,699.00 | December 2, 2023 |
| Highest Price | $1,699.00 | August 4, 2022 |
| Lowest Price | $1,299.00 | October 21, 2022 |
Since August 4, 2022
Last price changes
| | |
| --- | --- |
| $1,699.00 | January 6, 2023 |
| $1,299.00 | October 21, 2022 |
| $1,444.15 | October 6, 2022 |
| $1,699.00 | August 4, 2022 |
Used Pricing Based on Reverb Marketplace
Reverb is the biggest used music gear platform, and the most authoritative measurement of where the used market is for a particular product. For the X32, we've pulled live pricing for all three forms, which updates daily. You can also check the Reverb product pages to browse through each individual listing.
*All prices are pulled dynamically from Reverb listings.
X32 Full Form Used Price
X32 Compact Used Price
X32 Rack Used Price
Conclusion
The Compact seems to be the best compromise from a pricing perspective. A $700 discount is no joke. You can use this page to check back on cost and make your decision. We do our best to provide completely up-to-date pricing info, especially for a purchase as big as a multi-thousand dollar mixer.
If you have questions about the Behringer X32 price, or how our tools work, feel free to jump into the comments section below.
We'll see you there.
Related Articles
Written by GC Editorial on Recording and Roundups