Updated/corrected on September 8th, 2023
---
Corrected some incorrect information regarding the Kemper Profiler and made several changes to the copy to correspond. Also added photos and made some formatting changes. Information should be correct now, but if you see anything or have questions, feel free to let us know in the comments section. Thanks all!
Article marked for update/correction, September 7th 2023: Verbiage used to describe the Kemper Profiler's functionality is poorly worded and needs corrected. This article will be updated shortly with the correct information. Thanks and hat tip to Ozmick in the comments section.
Line 6 Helix VS Kemper Profiler (Comparison)
Our pick: The Line 6 Helix and Helix LT
The Kemper Profiler has a tougher learning curve and is more expensive than both the Helix and the Helix LT. While it's amp capturing capabilities are impressive, it doesn't really do enough to make us recommend it over the Helix, unless amp profiling is all you're after.
The Line 6 Helix and Kemper Profiler are two of the best-selling guitar processors on the market today. They're also some of the most expensive. But the basic difference in their functionality is this:
They both model effects and provide presets
The Line 6 focuses mostly on effects and amp modeling
The Kemper focuses on capturing real amps and storing them or "profiling"
These are the biggest differences between the two, where we see a unique feature of the Kemper Profiler. If you want to profile other amps, the Profiler is your better option because that's essentially all it does (not really, but mostly). On the other side, if you want to focus on effects and amp models, the Helix might be a better fit.
For what it's worth, the Neural DSP Quad Cortex does modeling and capturing.
Read more: Line 6 Helix Floor VS Neural DSP Quad Cortex
Line 6 Helix VS Kemper Profiler Simple Comparison Table
Compare More Effects Processors
We have a ton of pedals and effects processors in our database. You can compare them here, along with the Helix and Profiler, by searching and then adding to the comparison bar at the bottom of the page.
We link to products on Sweetwater that help support our site and keep these pages free of ads. If you click through our orange buttons, we might earn a commission at no extra cost to you. Thank you all for your generous support over the years! ~ Bobby and Danielle
Sweetwater pricing for all forms of the Kemper, Helix, and Helix LT
Prices updated Fri, September 29th, 2023.
Sweetwater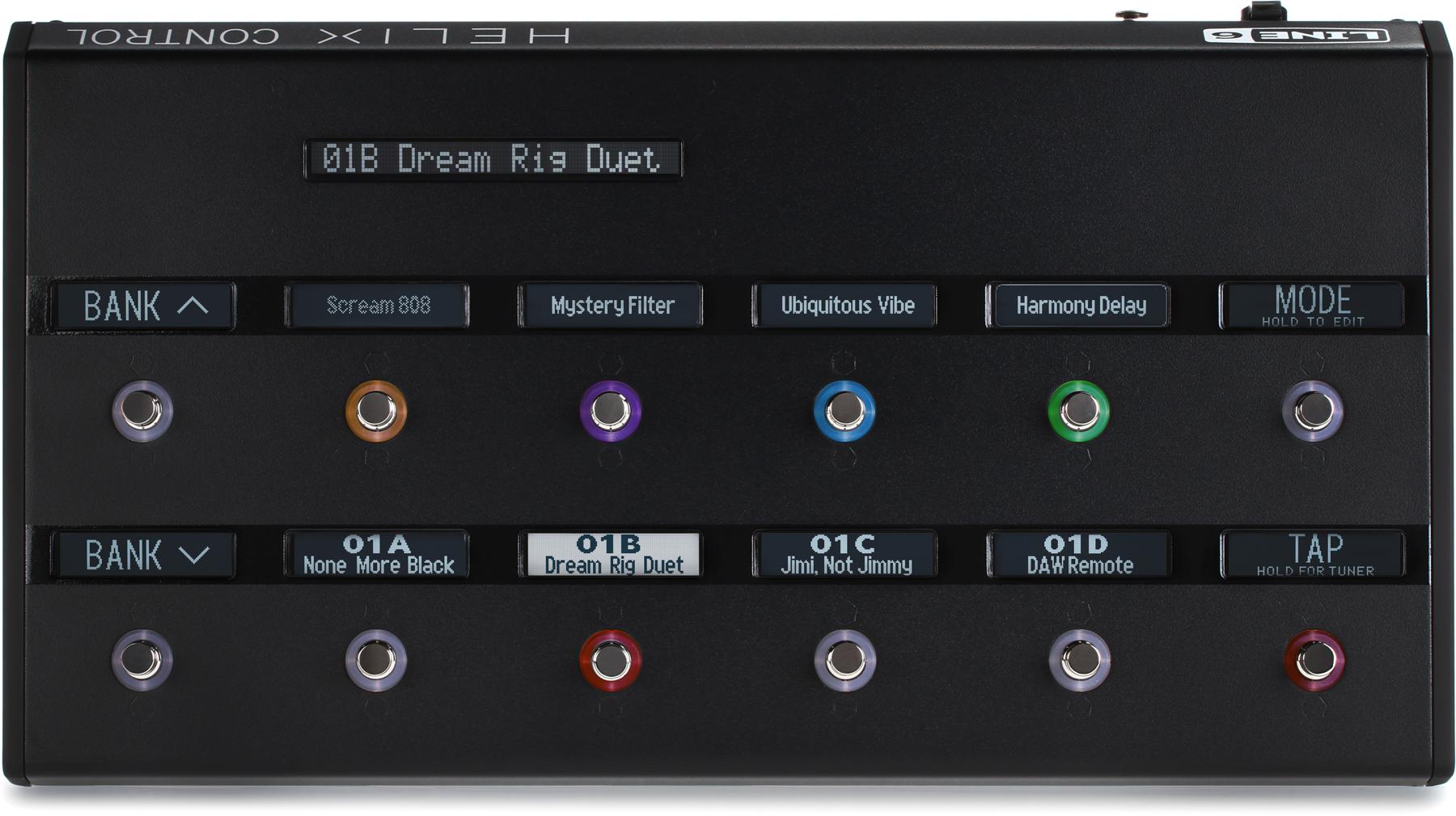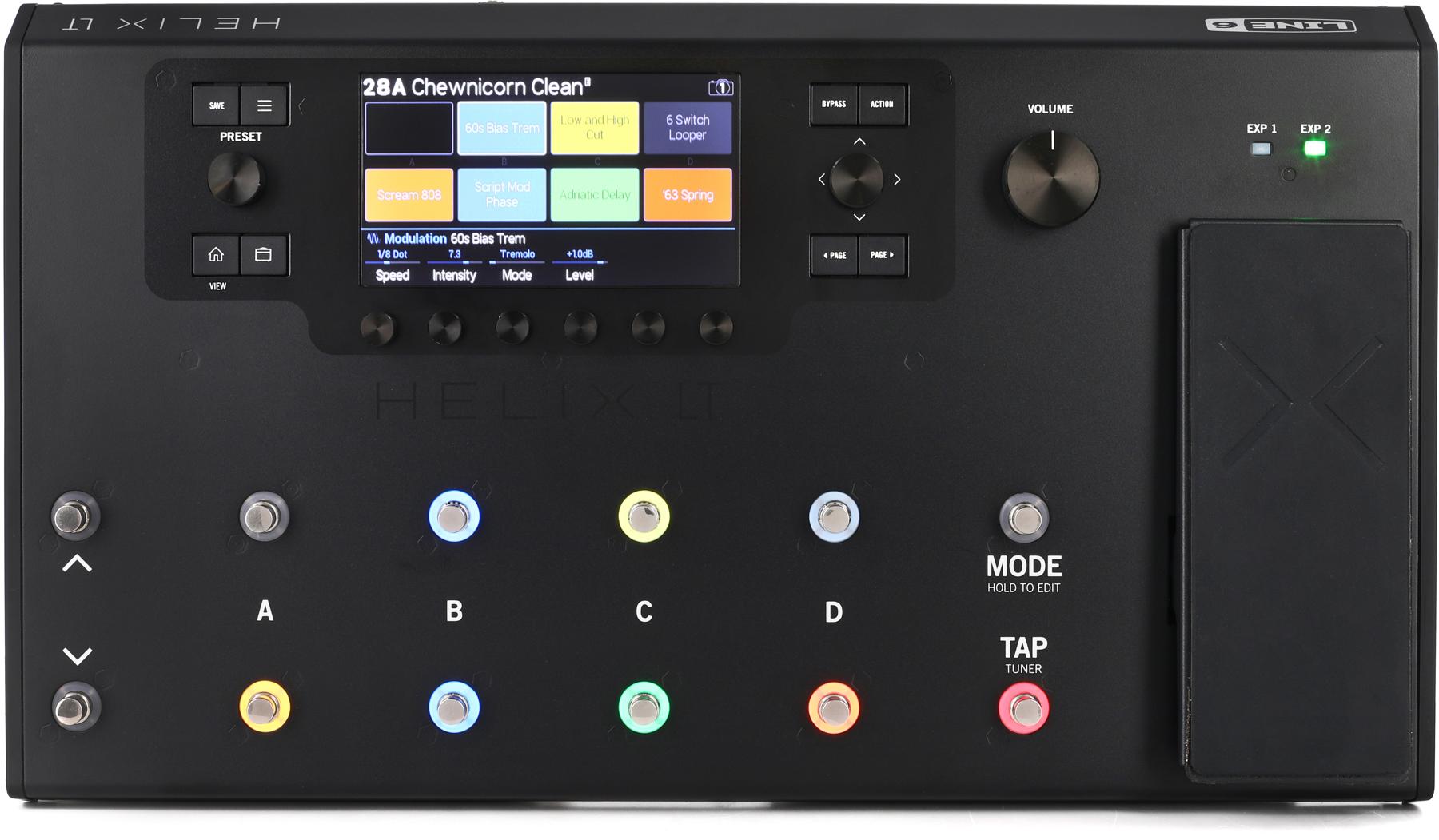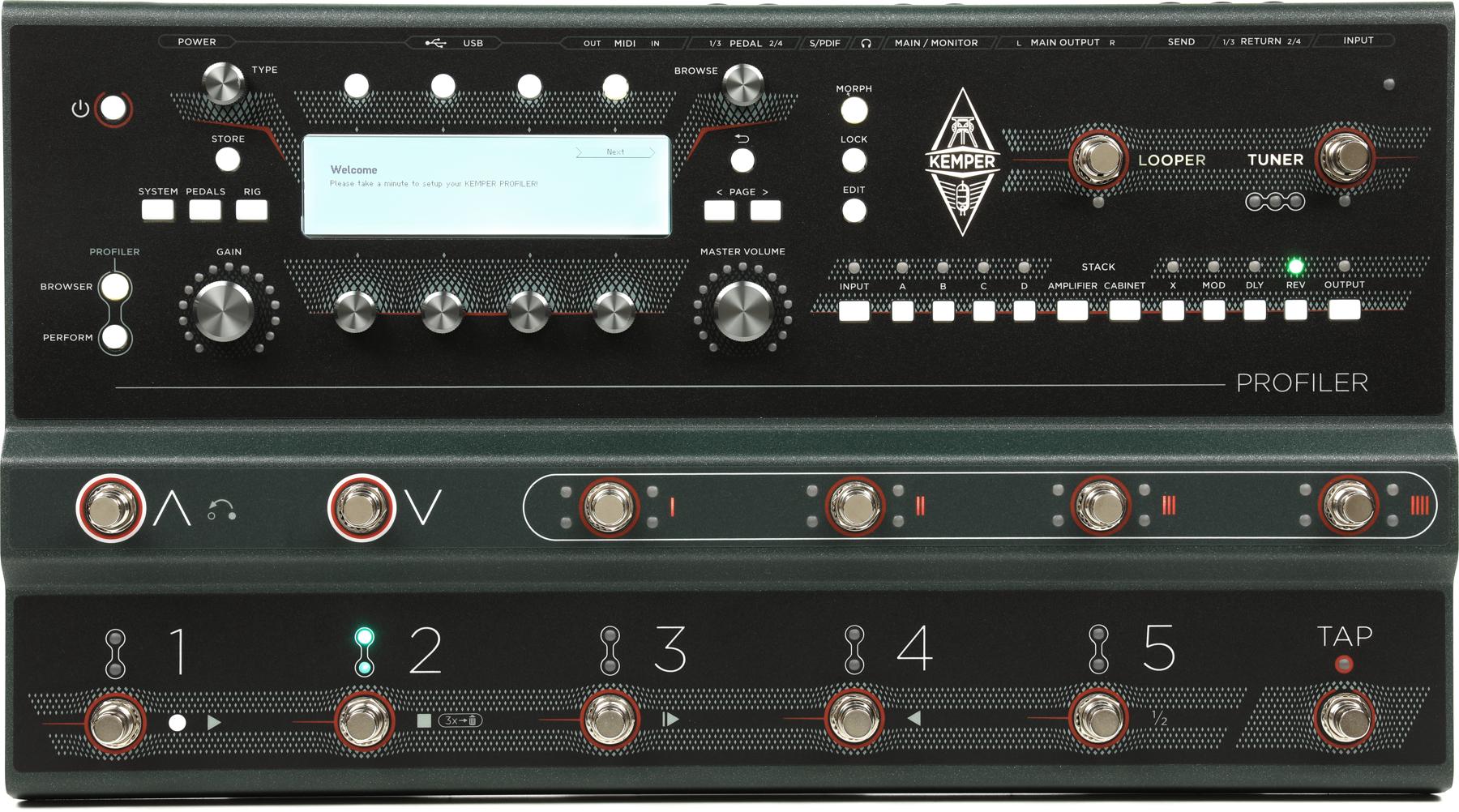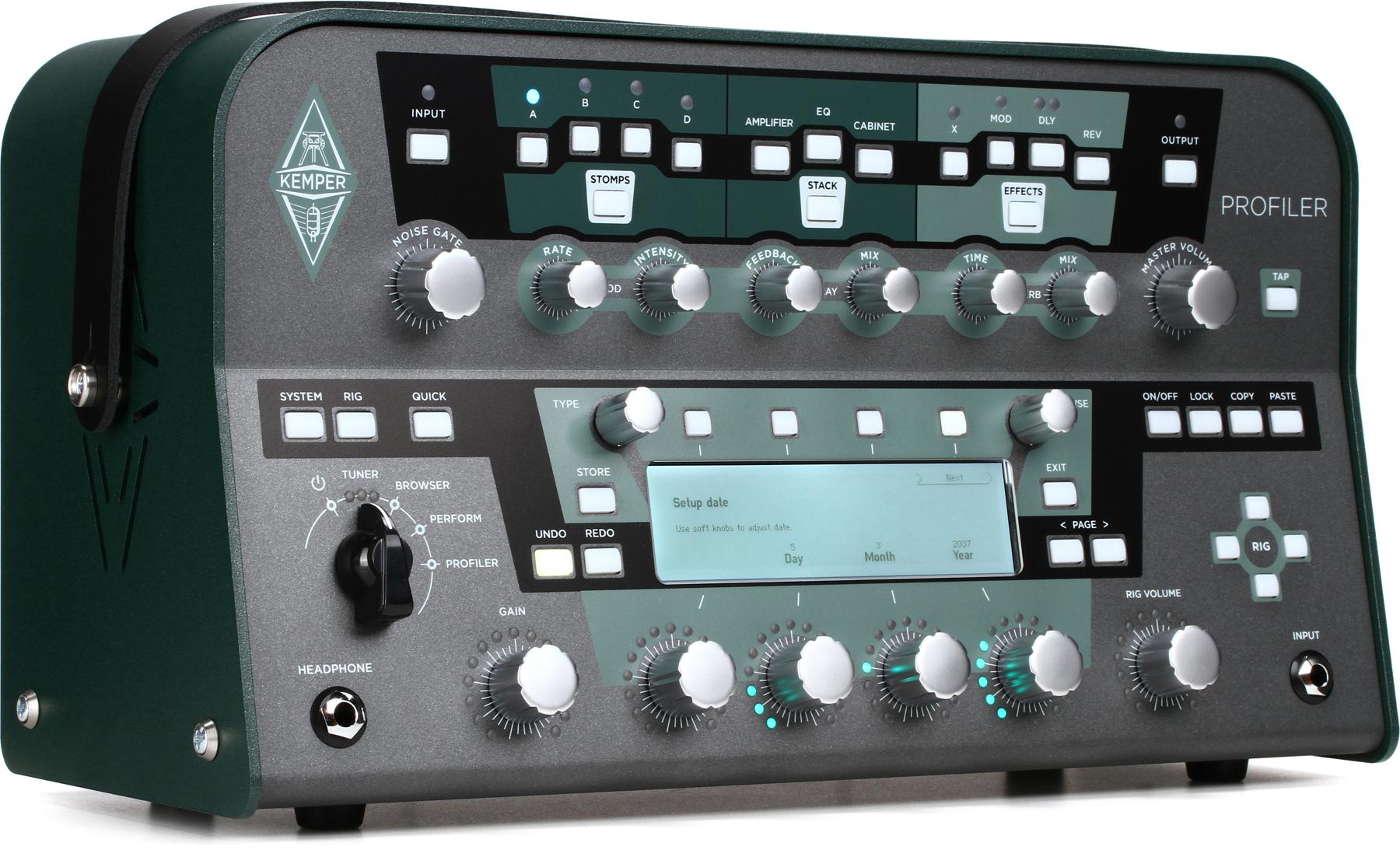 Side-by-Side Specs Comparison
While there are roughly 80 effects in the Kemper, the number of amp models depends on what you want to profile. You have 999 profile presets to work with and some preloaded amp models, meaning you can get playing even if you aren't capturing right away. The Helix gives you north of 200 effects and 100 amp, cab, and mic models. Keep in mind, these numbers can all change depending on the firmware.
| Header | | |
| --- | --- | --- |
| | Multi-effects and amp models | Multi-Effects and amp capturing |
| | 1024 (8 setlists with 32 banks x 4 presets) | |
| | | |
| | Distortion, Delay, Reverb, Modulation, Pitch shift, Synth filter, Compressor/Limiter, Wah | Gain, Modulation, Ambience, Wah, Volume, Pitch |
| | Over 100 Amp, Cab and Mic Models (latest firmware) | Capturing or "profiling" from other amps |
| | 1 x XLR (mic), 1 x 1/4" (guitar), 1 x 1/4" (aux), 4 x 1/4" (return) | 1 x 1/4" (instrument), 1 x 1/4" (return/profiling), 3 x 1/4" (return) |
| | 2 x XLR, 2 x 1/4", 4 x 1/4" (Send) | 2 x 1/4" (main), 2 x 1/4" (monitor), 2 x XLR (main), 2 x 1/4" (send 1/2) |
| | | |
| | | |
| | | |
| | | |
| | | |
Line 6 Helix Details
The Helix uses sound banks and presets, which can be customized the same way you customize a "profile" on the Kemper.
It's also fair to point out that the Helix is usually $200 cheaper than the Kemper Profile (although the "Stage" version of the profiler is cheaper), which doesn't even consider the much lower price of the Helix LT, which we like better than the regular Helix Floor.
Here's our comparison of the Helix and Helix LT.
We should also mention that the front panel controls and the overall learning curve on the Helix is a lot simpler than the Kemper Profiler.
But broadly, the Helix's strong suit is effects and amp models.
Kemper Profiler Stage Details
Again, the Kemper Profiler's main attraction is the amp and tone capturing technology. So there's some added expense, which you might not want to pay if you're not after the profiling feature specifically.
Here's a look at the amp head version of the Profiler, or the "toaster" form.
The Profiler is also somewhat harder to use, with a more complex front panel that takes some getting used to.
But again, your decision will depend on what functionality you prioritize:
Modeling: Go with the Helix
Profiling: Go with the Kemper
Summary and Recommendation
The Kemper Profiler is for capturing real amps and storing your tones, with effects modeling as a sidecar item. The Helix is all effects and amp modeling without any sort of capturing.
Between the two, I'd take the Helix, since I'm not really interested in the profiling aspect.
If you feel differently, give the Profiler a look.
For what it's worth, the Neural DSP Quad Cortex does amp/effects modeling and capturing. I like it better than either the Helix or Profiler.
Questions, Comments, and Experience
Do you have questions about the Line 6 Helix, the Helix LT, or the Kemper Profiler?
Maybe you've owned one of them and want to share your experience?
Either way, drop us a line in the comments section below and we'll check it out.
Related Articles