Updated on September 7th 2023
---
Added automatically updating price to the top box. All prices on this page will consistently update with the most current numbers available.
How much does the Neural DSP Quad Cortex Cost
Currently retailing at

$1,849.00
The price for a new Neural DSP Quad Cortex effects processor is currently $1,849.00 on Sweetwater. This is of course subject to change and availability, but this price guide will give you the most up-to-date numbers possible.
The Neural DSP Quad Cortex is not just an advanced multi-effects pedal, but one of the most powerful pieces of software available to guitar and bass players. As such, it is also one of the single most expensive guitar pedals in existence, outpacing the Line 6 HX and Helix series.
A better comparison would be the Kemper Profiler series.
But the odd thing about the Quad Cortex is that it seems to increase in value. At the time of writing this article, used retail was actually higher than what you would pay to get one new.
By the time you're reading this, that might change, but we've put together some pricing tools below that update in realtime, so use those as your primary reference.
We link to products on Sweetwater that help support our site and keep the lights on. If you click through our orange buttons, we might earn a commission at no extra cost to you. Thank you all for your generous support over the years! ~ Bobby and Danielle
Neural DSP Quad Cortex Price on Sweetwater Price
Strangely, you could get a new Neural DSP Quad Cortex on Sweetwater for under $1900, at least at the time of writing this page. The price below may or may not be different, depending on the market. Just note that for awhile, the new price was lower than the used. Bizarre.
Sweetwater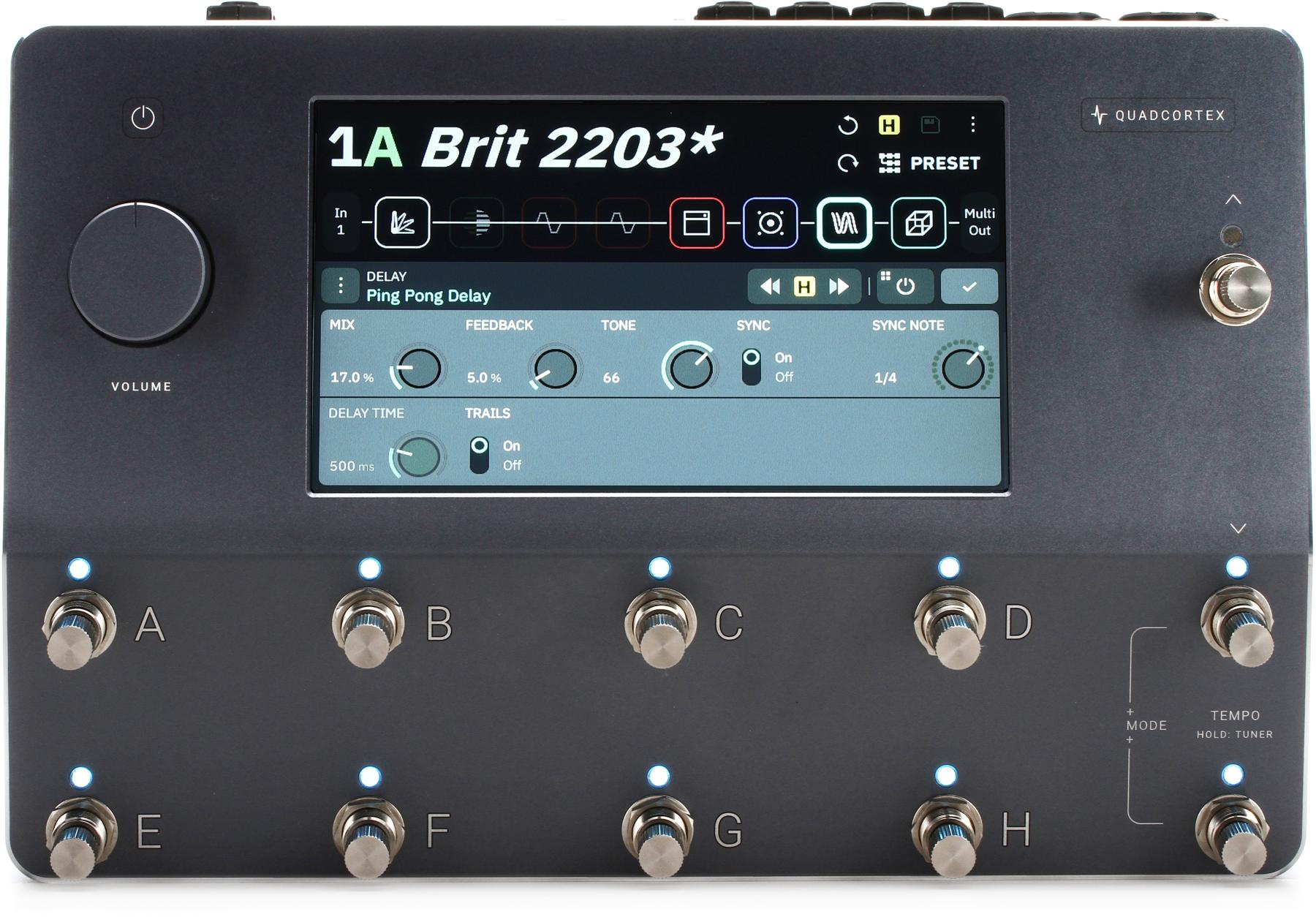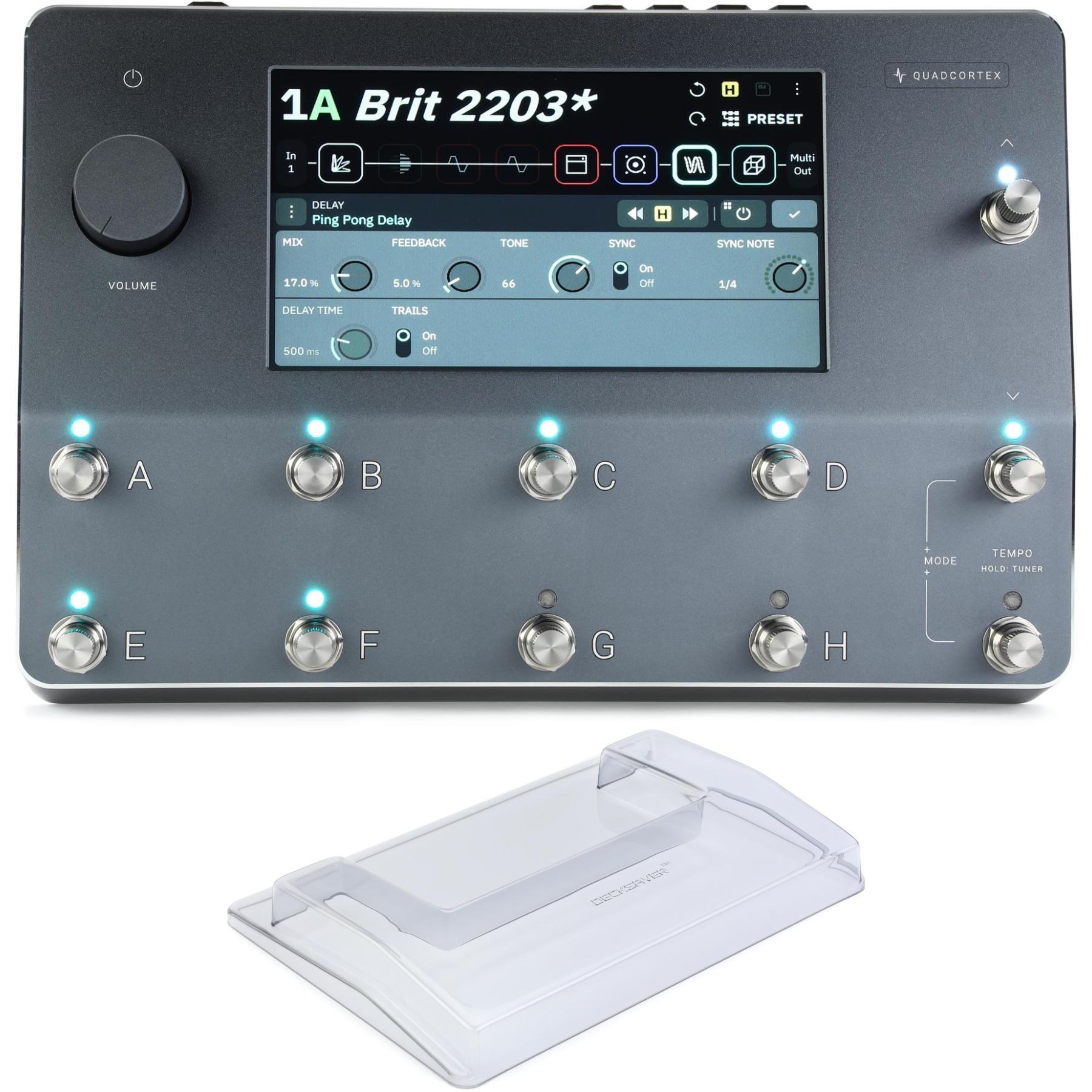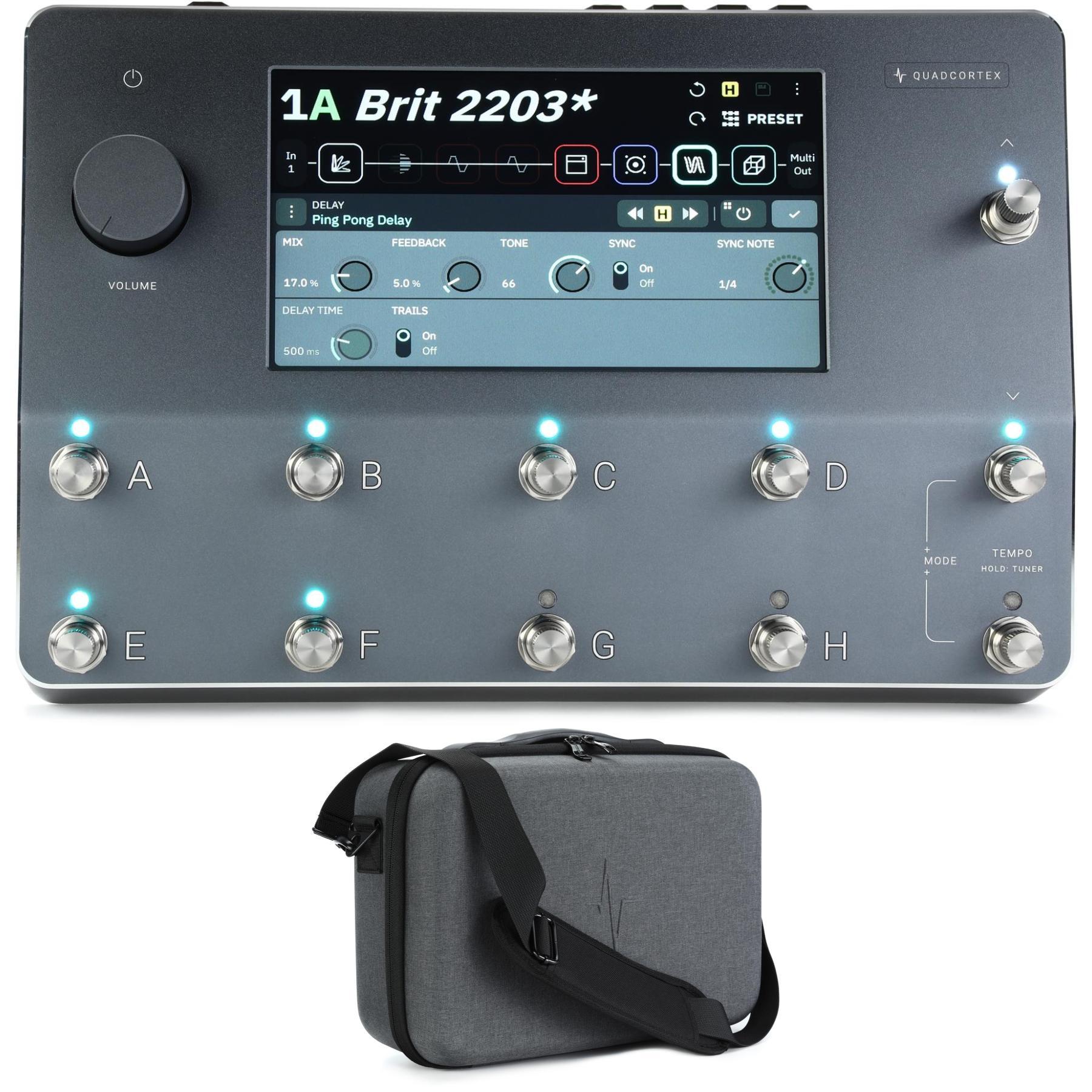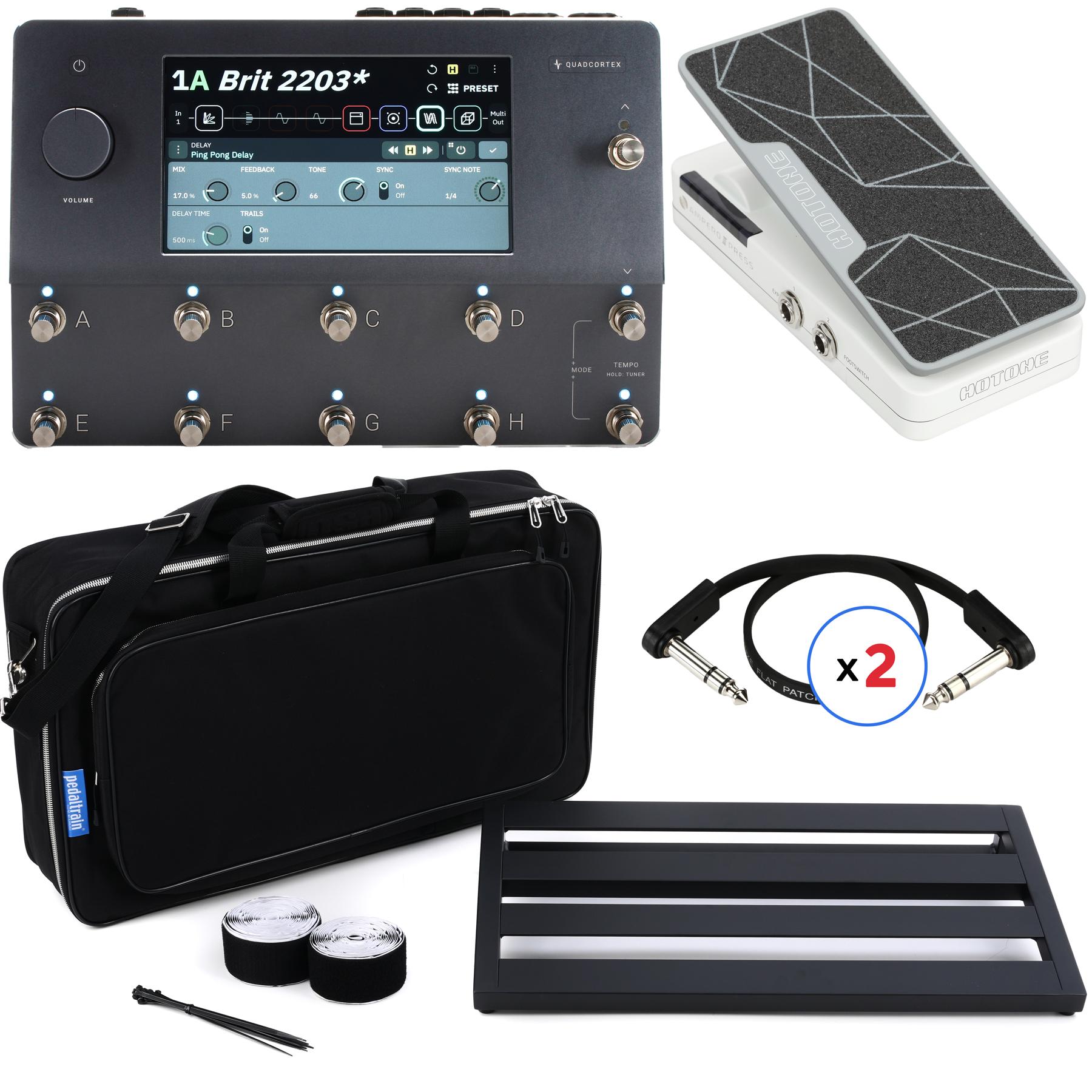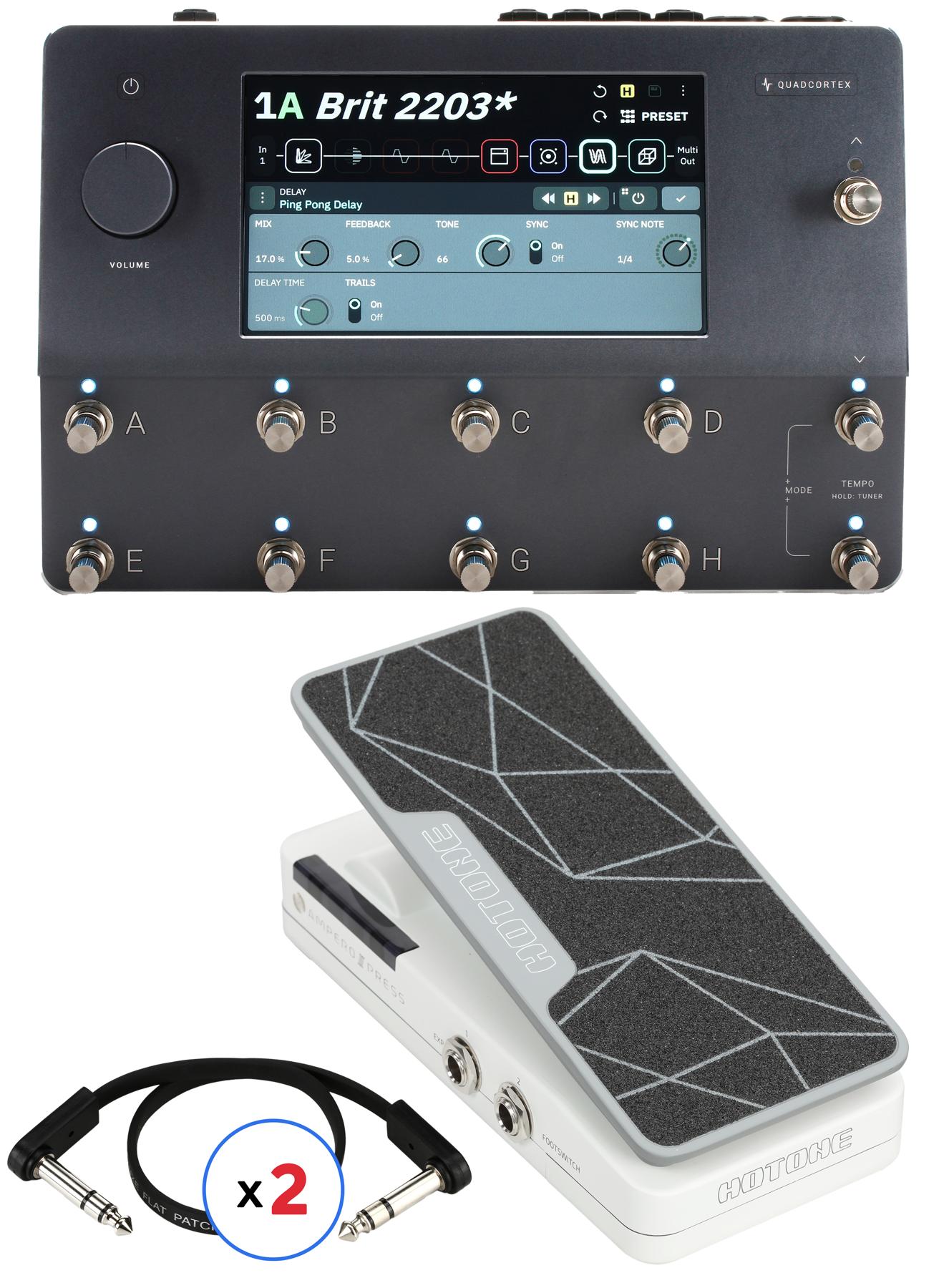 Another teaser of the Quad Cortex's functionality. You can start to see pretty quickly why it's so expensive.
Pricing from eBay
When we updated this page, there was one entry for a new Quad Cortex on eBay. Though you can find plenty of used options there as well.
Price Alert Sign Up (based on Sweetwater and eBay retail)
Use this tool to get a price alert for when the Neural DSP drops under a certain price point. Given that the Sweetwater retail has been lower, this might be a good one to keep an eye on.
Create an alert and we'll let you know when the price drops.
Set price alert for Neural DSP Quad Cortex Quad-Core Digital Effects Modeler/Profiling Floorboard - $1,849.00
Reverb Used Pricing Summary
We can't yet pull Reverb listings into tables like the eBay and Sweetwater entries, but we do track the price in real time. Reverb lists all products they have available and provides the lowest price among those products. For example, they might have five of the Quad Cortex units starting at $2000. That would mean the cheapest is $2000 and they go up from there.
Conclusion
While there are boutique brands that might put out more expensive effects, the Neural DSP Quad Cortex price is the highest of any guitar pedal we've ever seen. Given that steep investment, we wanted to provide the tools to make sure you have a good feel for what your options are and where you can get the best deal.
In this case, buying new seems like the way to go.
If you have questions about our pricing tools, or something about the Quad Cortex, feel free to drop them in the comments section below.
See you there.
Related Articles